Special Events
Workshop for Young Female Researchers in Speech Science & Technology

The Young Female Researchers in Speech Workshop (YFRSW) is a workshop for women undergraduate and masters students who are currently working in speech science and technology. It is designed to foster interest in research in our field in women at the undergraduate or master level who have not yet committed to getting a PhD in speech science or technology areas, but who have had some research experience in their collegea and universities via individual or group projects.
The workshop is to be held prior to INTERSPEECH 2019 on Saturday, September 14th, 2019, in Graz, Austria. It will feature panel discussions with PhD students and senior researchers in the field, student poster presentations and a mentoring session. Student poster presentations should give an overview of a current or planned research project in which the student is involved, with an emphasis on promoting discussion.
The workshop is the fourth of its kind, after a successful inaugural event YFRSW 2016 at INTERSPEECH 2016 in San Francisco, USA, YFRSW 2017 at INTERSPEECH 2017 in Stockholm, Sweden, and YFRSW 2018 at INTERSPEECH in Hyderabad, India.
Travel funds are available for students accepted to attend the workshop.
How to submit:
To attend the workshop please send an abstract describing your (planned) research (maximum of 300 words). This abstract should be submitted by email to yfrsw2019@gmail.com by June 1, 2019.
Abstracts will be reviewed by the committee and applicants will be notified as soon as possible. We will emphasize inclusivity although all submissions should be in the core scientific domains covered by INTERSPEECH.
Please direct any questions to: yfrsw2019@gmail.com.
1st INTERSPEECH Hackathon
Are you interested in the crossroads of speech and language? Do you have innovative and visionary ideas for how the world should interact with you? In many situations spoken communication is the most natural or only way to engage with the world around you. Do you have interesting ideas how you could communicate with rich sensory data through speech?
If these are questions of interest to you, then join us for the first INTERSPEECH Hackathon in Graz, Austria. You will have access to Amazon Alexa devices as well as rich sensors that should be used, and of course you can also bring your own sensors or other gadgets.
At this hackathon, you are invited to work together with people from across the world with different backgrounds and expertise. You either already are part of a team, or you may wish to discuss your visions and ideas with others on our platform and form a team. Your team should submit a proposal to participate in the 2-day event in Graz, from September 14-15. If accepted, we will provide free Pizza and Almdudler or other soft drinks! As a participating team you also have the chance to win a prize and present your idea at the INTERSPEECH conference.
Stay tuned — more information to come soon.
High School Teachers' Event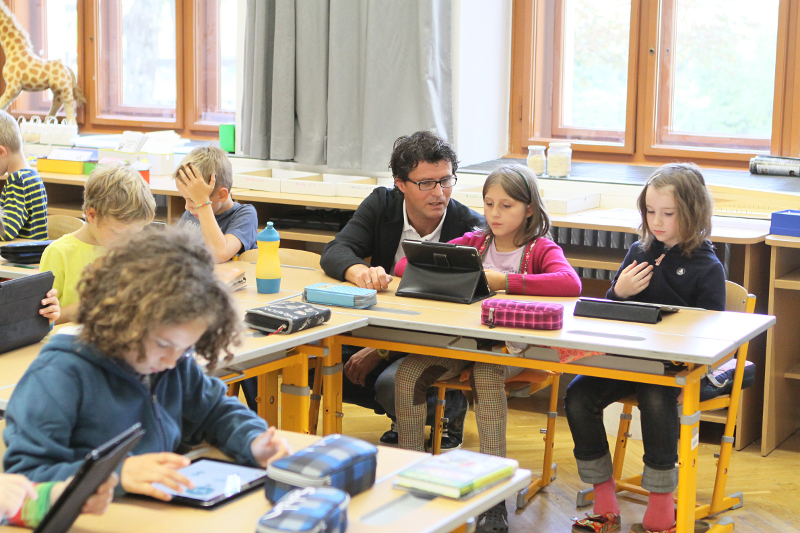 This year's Interspeech conference will host the first outreach event for high-school teachers in which speech scientists and technologists with didactic experience will meet high-school teachers and exchange ideas on how to incorporate recent technologies from the field of speech recognition, synthesis and robotics into teaching and collect inspirations for how to include interdisciplinary topics into high-school level science projects.
The high-school teachers event will take place on Tuesday, September 17th, 2019 directly at the congress center. The event will start with an introductory talk by researchers in the field. Then, participants get the chance to visit the conference, which includes oral and poster sessions, demonstrations of recent technologies and prototypes as well as exhibitions of worldwide leading companies (e.g., Amazon, Google, etc.). At the end of the event, the participants will gather again for a lead discussion with speech scientists, including the possibility to answer questions.
Registration for this course is possible via this link. Please direct any questions to special_events@interspeech2019.org.