Conference Venue

With 19 state-of-the-art multipurpose meeting rooms on the first floor of the stadthalle|graz, Messecongress Graz can host events for up to 3000 people, regardless of whether they are conferences, seminars or corporate gatherings.
The rooms vary in size from 50 to 630 m2 and can be combined and arranged in every way imaginable to suit individual tastes. The latest communication and congress technology meets the highest requirements.
Combined with Stadthalle Graz and the foyers, the conference centre is an ideal venue for convention fairs and conferences that require large exhibition space.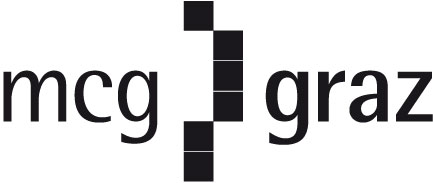 For more information regarding the venue, please consult the official website of MGC Graz (English).
You can reach the conference center by using either tram line 4 to the stop Stadthalle right in front of the entrance or tram line 5 to the stop Jakominigürtel plus a 3 minute walk to the entrance.
Conference Registration Desk
The Conference Registration Desk will operate next to the entrance to the conference center during the following times:
| Day | Date | Times |
| --- | --- | --- |
| Sunday | 15 Sep 2019 | 800–1800 |
| Monday | 16 Sep 2019 | 745–1830 |
| Tuesday | 17 Sep 2019 | 800–1700 |
| Wednesday | 18 Sep 2019 | 800–1700 |
| Thursday | 19 Sep 2019 | 800–1700 |
Please bring your registration and payment confirmation when picking up your badge and other conference materials.
Please note that on-site registration is strongly discouraged and will require credit card payments via our online system. No cash payments will be accepted and processing delays should be anticipated, so please make an effort to register before travelling to Graz!
Next to the registration desk, a checkroom will allow you to leave bags or coats during the operating times of the registration desk.
Floorplan
You can also download these floorplans as a PDF document.